(AND HAVE NOBODY BLINK AND GULP AT YOUR RATES)
Many of us tend to struggle with "credibility amnesia".
We forget how incredible we are.

And what makes us so.
Whether that's client success stories, a PhD, your willingness to experiment and report back what's working (and what isn't), or your ability to handle tricky client situations and turn conflict into opportunity.
Because we fail to remember, we also forget to share those snippets of information with our community and potential clients and business partners.
And that's costing us dearly in opportunities and revenue.
So the strategy I'm about to share with you isn't just a beautiful way to position yourself as reassuringly expensive.
It'll also serve as a daily reminder of the fact that you're the real deal.
The strategy?
It's simple, really.
Every time you open your mouth.
Every time someone introduces you on a podcast.
Every time you post a post on social media.
Every time you are on a sales call.
Every time you send an email.
Etc.
… you share bits of information that'll build your credibility over time – so you'll never have to explain your rates ever again.
And no you don't need to become that name-dropping, blow-sunshine up your own ass- style person in order to get across you're incredible at what you do.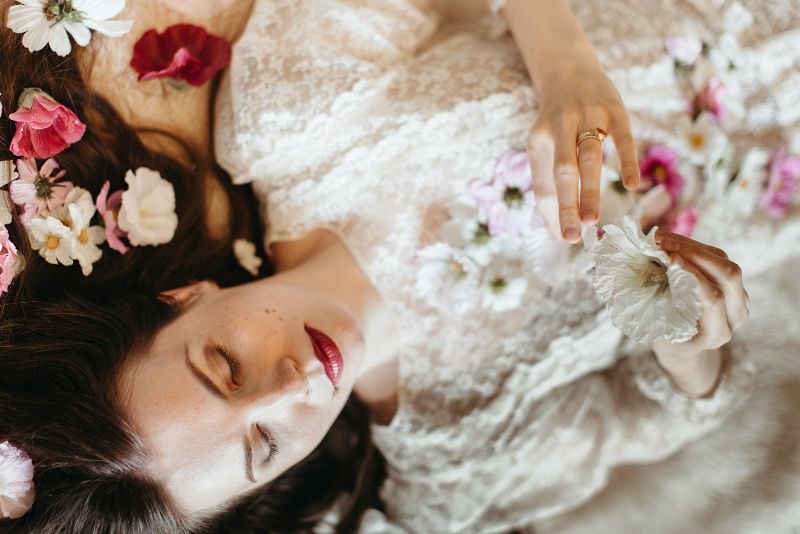 Below, you'll find some subtle, and creative ways to infuse this practice.
Before you dive in, make a list of 25 credibility moments.
They don't need to all be business-related either. Home birthing our 3 children is something that shows up on my list because it shaped me as a human being and entrepreneur.
Got your list?
Here's what's next:
Use social proof of all kinds on/in…
1. Sign-up pages
Add a snippet of your best testimonial, confirming the promise you've just made in your copy.
2. FB lives & Instagram stories
Share client success stories. Weave them into what you're teaching/sharing and watch inquiries roll in.
3. Your Emails
Include a screenshot or two in an email (to illustrate your point!), add arrows, underline or highlight what's most important.
4. Social media posts
Get creative! Use testimonials. Client success stories. Screenshots. Pics of you with influencers. Share when you get featured in the media. And more!
5. Ads
Grab your video testimonials, and turn them into an ad, maybe even a carousel ad. You can do the same with written testimonials!
6. In your application forms
Add a multiple choice question that reads, "Where did you first learn about [your name]", Stage, TV, Podcast, Summit etc. Looks very sophisticated!
7. Instagram bio
I've added my "Has been featured in/on: @CBS, @Forbes @FastCompany" to my bio for instant credibility.
8. Your website
Use multiple layers of credibility, including written + video testimonials, your media logos, influencer endorsements and screenshots!
9. Sales pages
Similar to your website, add in multiple layers of credibility. Especially close the buy buttons so readers feel safe to click.
10. Intros on Podcasts/Summits
Don't just share what you do, share a couple of incredible results you've helped your clients create, where you've been featured and more!
11. Articles you write
Especially in articles that link to your website (AKA services), make sure you mention the kind of results you help your clients create.
12. Thank you, Check Out Pages
No page gets published in my business without adding written testimonials + my media logo bar. On a check-out page, a couple of testimonials (or lack of them) can make or break your sale!
13. On sales calls
Share customized success story examples that'll connect with your potential clients' own stories. Don't feel awkward to sprinkle in some "When I was featured in X", or "On this [famous] podcast, I talked about X".
14. On stage
Position your story in a way that gives you credibility in your current business (and connects the two). Tasteful name dropping, and casually mentioning of client successes are totally appropriate.
XO,
Merel
P.S. I've helped hundreds of entrepreneurs position themselves as premium brands and grow their income beyond recognition. If you're ready for this uplevel, book a call here and let's chat about how I can support you.