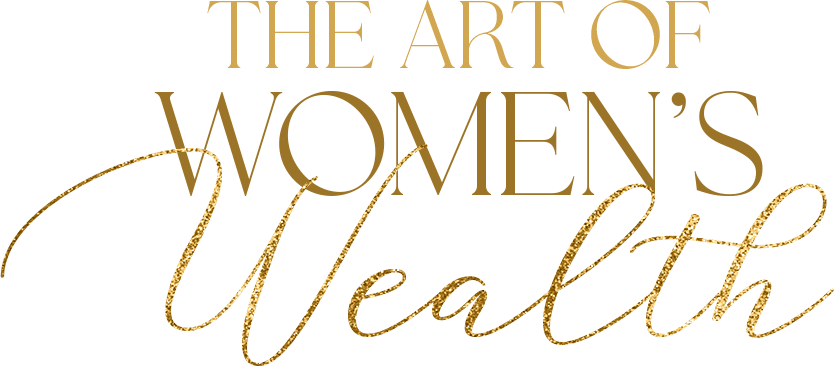 The Exquisite Support you Desire to Ease into your Limitless Ability to Grow your Revenue, Month after Month
Last year alone, our people inside this program added a combined $25,000,000 to their bottom line.
But most agree:
the biggest gift of financial overflow is gaining a liberating sense of
choice

in every area of your life.

And whether you'd use that overflow to…
Liberate yourself from the daily grind — gathering a team that can make your ideas a done fucking deal, realizing your 20-year vision in three?
Take a full, glorious year to write your book?
Send $100,000 checks to causes that are dear to your heart?
Fund the retirement of an elder who has helped you become who you are today?

We help you open that money tap wide, so you can self-fund your beautifully unconventional life, and go on to fund the change you want to see in the world.
BECAUSE IT'S CLEAR TO US:
YOU'RE NOT JUST HERE FOR THE SAKE OF WEALTH.
You're here because you know that
THE WORLD COULD USE A MILLIONAIRE LIKE YOU


Why are our clients so
successful

so quickly?

We take what's already working for them and amplify the shit out of it.

DO WHAT MATTERS. DO WHAT'S PROFITABLE. DITCH THE REST.



"Consistent $30-40,000 MONTHS working with perfect-fit clients." Update: Jade will have booked $1,000,000+ worth of corporate projects by the end of this year"
"I was able to find clients I could only have imagined! I felt like a racehorse who finally found people who were able to ride a racehorse…
I went from $150,000 per year to $30-40,000 consistent MONTHS. I'm on my way to 7-figures next year. I'm joining for a second round because Merel's work is not just about wealth creation, but healing intergenerational issues…"
JADE D.
"Two months into the program, we hit a $100K month – with EASE."
Before working with Merel, I was quickly capping out of my ability to work with 1:1 clients – I knew it wasn't a sustainable way to grow. Merel looks at business differently; I knew I wanted to expand in a lean, authentic way.
My goal was to get to $100K/month, but I hadn't yet figured out how to scale in a major way, so I joined Merel's program. Two months into the program, we hit the goal with EASE; I can see a clear path to 7-figures next year. My goal is to create generational wealth.
BRANDI J.
"From 6-figures last year to 7-figures this year. In a way that's easy for me."
Until I met Merel, I didn't know anybody else who also wanted to make a lot of money and homeschool their kids
and do things in a completely unconventional way.
The fact that Merel shows up with transparency and relate-
ability and honesty is extremely important. That resonated for me as a woman of color. I felt safe in there. I can't overstate the importance of that enough.
UPDATE: Sascha made $64,000 last month!
SASCHA S.
"$100K in 3 weeks… With Merel in the house, magic is going to happen."
"When my husband was away for 3.5 months, I set a fun, and audacious goal myself to create $100,000 before he came back. Within 3 weeks, I hit a $100K month. With Merel in the house, magic is going to happen.
I can be who I am called to be. Merel knows what it takes to expand radically while living simply and unconventionally."
REGGY N.
Most of us don't grow up with
phenomenal wealth role models

that we can identify with…

We've all made concessions because we didn't have the money, freedom, and independence we desperately craved.

Maybe you've experienced unmet needs. You might be familiar with the ache of unfulfilled potential.
It's time to end this patriarchal kiss of death and become a sought out and highly paid advocate for change
Why the focus on women? Merel is an expert on the psychology of women connected to the generational patterns that manifest for them around wealth.
AND… when we say women, we mean all women.
"10X my monthly income, creating a business that is healing the world"
The priority for me is: if we're healthier, as humans, in the workplace, then people will not traumatize my kids. That's where I see this going, and it translates into multiple 6 figures to 7 figures within the next 5 years; it feels doable, and possible, and I have given myself permission to do it.
FAITH C.
In 2.5 months, I've signed 8 one-on-one clients (with no Facebook group or ads) – and I hit half a million this year!
"I come from generations of women who made poor choices based upon their financial situation, and I didn't want to repeat that with my daughter. I wanted to show her that she could be powerful, have a positive impact on the world, and make a good living doing that.
As of 1 month ago, I hit my financial goal of $500,000 in income this year. Next year, I'm on target to gross over $1,000,000."
JULIE B.
"From no launch…to a $50,000 launch…to a $300,000+ launch"
My first launch brought in over $50,000. My launch from the spring brought in $300,000+, and I'm launching again now. I finally feel independent and I'm able to trust my business instincts. Probably going to hit 7-figures soon and I have much more time to focus on my creative projects!
UPDATE: She made over $1 million in 2020 with the same beautiful offer!
JENNIFER R.
"UPDATE: A year ago, I learned I could charge $1,500 for a VIP day. Now I have MULTIPLE $500,000 global projects in my pipeline (one of which has been confirmed!) ."
A lot of my colleagues ask next to nothing for consultancy. It's just not realistic, especially for women. Merel bases everything on mathematical formulas.
DR. KAI G.
Unlike programs that'll tell you to "just raise your rates"…
We'll actually show you how to design experiences worthy of that high-ticket price tag – while HONORING how you love to deliver.
THIS is how we help you to grow your business exponentially, because your more-than-satisfied clients and their testimonials will do the selling for you (just like you see on this page).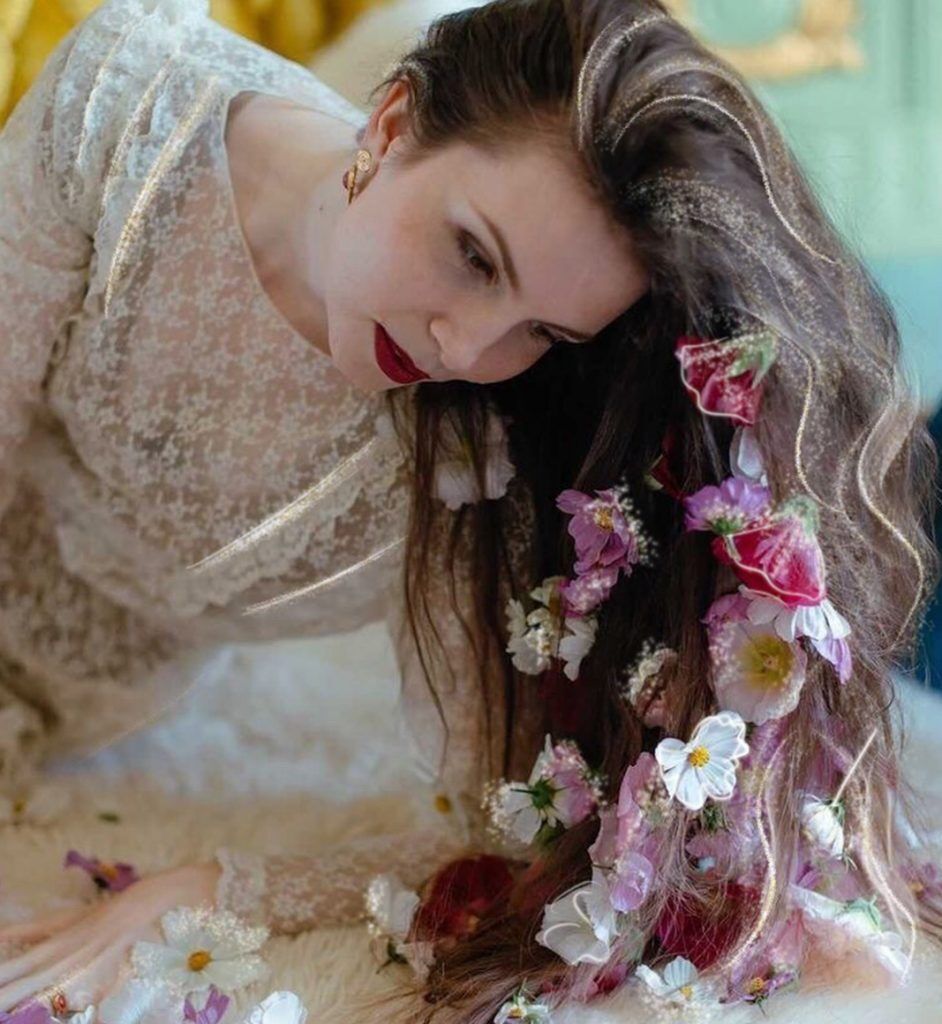 We've supported humans in every industry imaginable having the wealth breakthroughs of a lifetime …
Branding experts
Leadership experts
Business coaches
Copywriters
Graphic designers
Love coaches
Therapists
Spiritual business owners
Healers
Business managers
Fitness experts
Yoga teachers
One throughline is the shared desire to create businesses that go beyond upgrading their lives —
and become vehicles for positive social and environmental change.
But not by working harder to have what you want. Been there, done that, right?
And not because someone told you, that you "deserve it." (Can you then also un-derserve it?!)
No, simply for this reason:
You desire it — it's time.
Inside this program, we strip away the layers of conditioning on how a business **should** be run (says fucking who?).
And help you shape your business in such a way that you get to experience the richness, space to breathe and be, and playful creativity (that you've maybe told yourself you'll experience once you're wealthy)… NOW.
With a custom strategy based on who you truly are, and how you shine…
…You'll be able to grow — WITHOUT getting caught in a business you hate (or worse, one that makes you sort of hate yourself for getting in this position… again).
Whether that's you on a big stage, writing books, simply being "famous" to the people you already know, or becoming more radical in your opinions and content. Oh, the delicious bravery of it all!
Together, we'll propel you light years beyond
what you
think
is your impact & earning potential.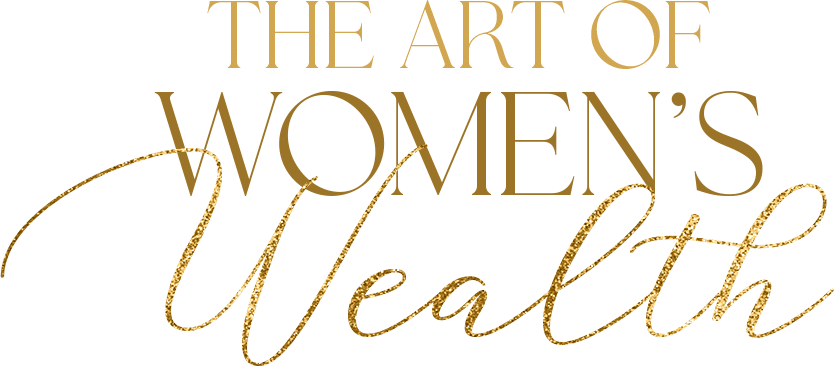 A beautiful, highly curated experience, offering the deep support
you desire to ease into your next level of revenue

Exquisite Business Mentorship

Support from Merel & Team


Hot Seat
Calls

Workshops & Masterclasses


High-Caliber Network


Payment Plans Available

"I sold a $42,000 package before the program even started"
Since then, I've had consistent $30,000 to $40,000 months, and it's been SUCH a good feeling. I've been able to hire team members and I'm OUTEARNING all the men in my family!
GIO M.
"I tripled my bottom line"
I grew so much this year. I'm sitting back and excited for what comes next…
I'm training the next leaders, in their own home with their daughters, or coaching other women on how to create a business around feminine wholeness.
MORGAN C.
"My program went from $500 to a 5-figure investment… Merel attracts thought leaders in the making"
It's not just about elevating your financial wealth, but your wealth as a human being. And not only are these financial wins — I felt permission to feel all the feelings without judgment and to actually be embraced for it.
MAI-KEE T.
"Nearly 6-figures in three months – do what matters, keep it simple…"
I'm very, very close to 6-figures in three months, and will likely bank 250K this year. I don't have to worry about the day-to-day expenses anymore. Now I'm focused on, 'Okay, what do we need to do to get into the next step?'
Merel has helped me to see a bigger picture, to not only answer what I want to do personally, but what do I want my work to do in the world?
NNEKA R.
"My first $93,000 launch feels fulfilling and it's so profitable"
I was stuck at the $500,000 mark as a service provider, and I knew launching programs will help me break through that ceiling. With ONE Instagram post, I had 90 applicants for my group program. Merel opened my mind to think so much bigger. This is real. Just go watch all the testimonials like I did.
JOANA G.
"Two months in, and I've made $50,000. And I'm not even working full-time."
I thought a 20% increase in my revenue might be possible, but this is more than double and it's been mind-blowing. I'm launching in the fall and I'm certain that I will reach $250,000 this year.
NICOLE W.
"I'm going to become an angel investor in women-led startups"
I sold a $30,000 program, and I almost fainted. I thought, 'Gosh, did I actually just do this?' And then my next thought was 'I did this. And I'm going to do it again and again and again.'
Merel is a millionaire maker.
CELESTE H.
"Within the first month, my revenue doubled from $15,000 to $30,000"
It's beyond what I believed. I'll do at least $350,000 this year, but I also have a lot of time and as a single mom, I can really start focusing on what truly matters for me and to my daughter.
SILJA T.
We have participants go from $5,000 per month to $35,000 per month, and from
low six-figures per year

to adding over a

MILLION DOLLARS in revenue

in less than 12 months…

Itching to hear how Taryn went from
$4,000 per month to a $500,000+ launch

(and other stories to make you smile)?
Click to read more outrageous success stories here!
Silja projected she'd make a million dollars a few years from now, but now she's on track for a cool million next year.
Gio went from majorly underearning to almost TRIPLING her average monthly income with consistent $30,000 months (and up!) as soon as the program started.
Marisa went from $50,000 to $250,000 a year and then blew that out of the water with her next launch, too. She went from a $112,000 program launch to a $120,000 WEEK in her following launch — getting dangerously close to half a million.
Nneka went from feeling like she was chasing clients down for money to having three months of living and business expenses in the bank – and she's just getting started!
Lisa went from selling $1,000 packages to easily booking $35,000 in a matter of months (and launched her new podcast).
Sheng used to sell $2,000-$7,000 packages and now sells exclusively at five-figures, including a $20,000 package!
S. went from $100,000 per year to selling $150,000 through ONE program. UPDATE: her next launch brought in over $300,000.
Nicole went from charging $200 for a group program that didn't fit the way she liked to work… to $50,000 in Q1.
Taryn went from $4,000 per month to over $35,000 per month AND had a $500,000+ launch… her first-ever launch.
Kim's husband is a huge fan because she finished this year with a $25,000 month.
An up and coming author joined our pod that focuses on launching and added over a million in revenue and went from low six figures to $1.6 million.
T. booked $189,000 in April 2020 alone – almost as much as she booked last year (and more than the annual salary she was offered at a top law firm).
Alyssa started selling $25,000+ spots in her intimate, high-ticket program.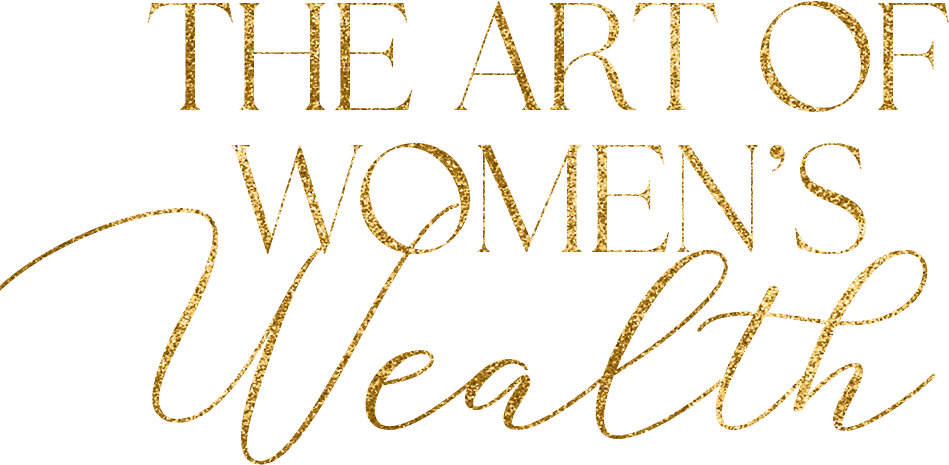 90-Minute Hot Seat Group Q&A with Merel every week
A business moves at the speed of questions answered. And customized feedback? We think it's the key secret to the success we help people create. On top of that, the topics are thoughtfully curated — so the questions other participants bring are ones you didn't even know you had!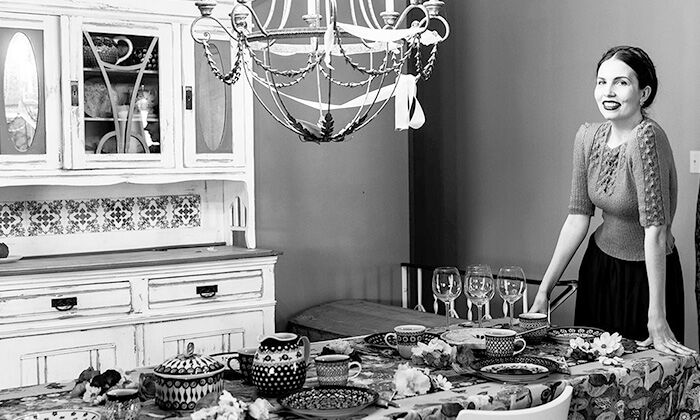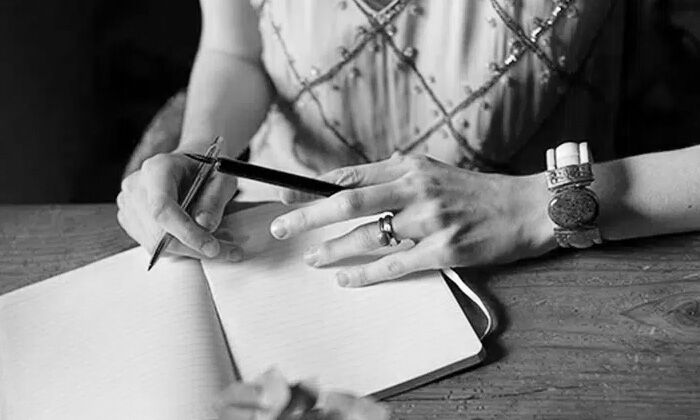 Instant Access to a Library with 100+ Resources and Trainings
Dive into trainings on high-ticket sales, creating exquisite client experiences, getting stellar testimonials, and more — finding infinite ways to grow your income. Those of you who are launching will also receive our Launch Library, containing everything Merel has tested in 100+ launches (her own, and her clients').
Merel's "Secret Podcast" with daily updates
Always wondered what's *really* going on behind the scenes? Merel will share it all with you, in her signature transparent and hilarious way. Beyond satisfying your curiosity, this "clients only" podcast will give you the daily shifts that'll rewire your brain for wealth.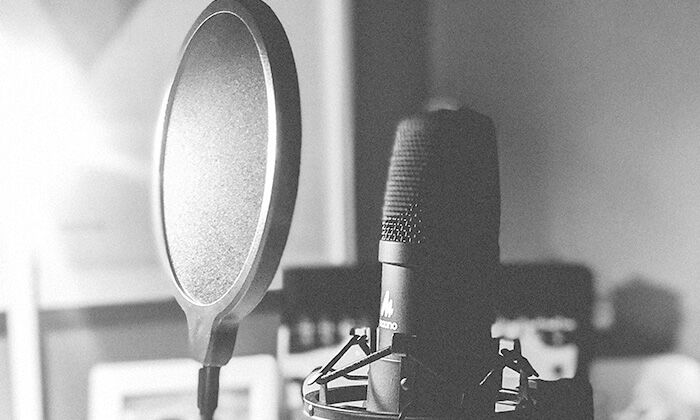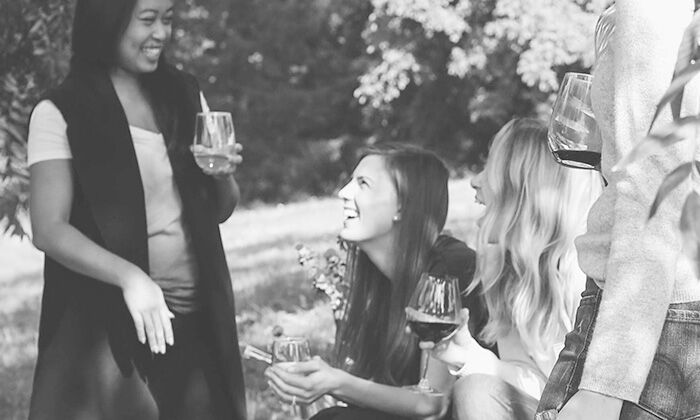 The Community inside The Art of Women's Wealth Facebook group
Beyond Team Merel supporting you, this community will celebrate your successes and love you through the inevitable bloopers as well.
Access to Merel's Team to Get Your Questions Answered
We don't just show you incredible strategies. We give you access to the very people who co-designed and implemented them — setting the stage for you to accelerate your results.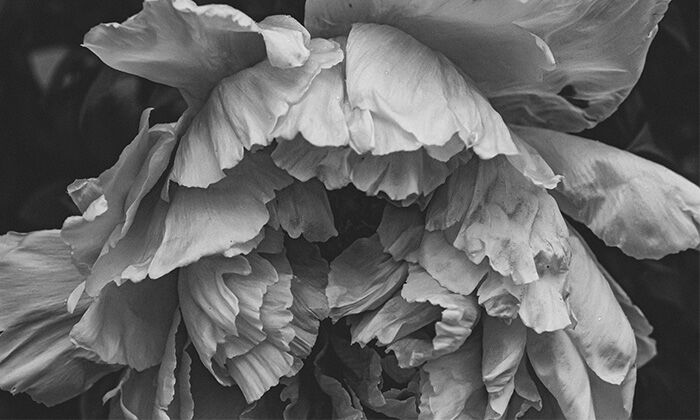 Ongoing Bonus Trainings & Resources
Merel creates bonus trainings and resources on requested topics throughout your experience inside of this program. We're deeply dedicated to getting you what you need, and this is one way we can make sure that you do!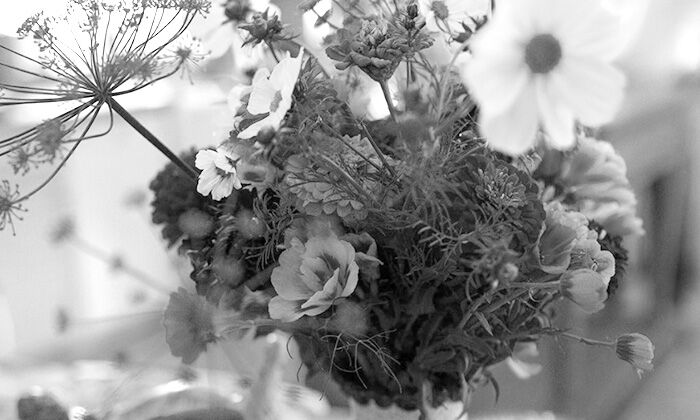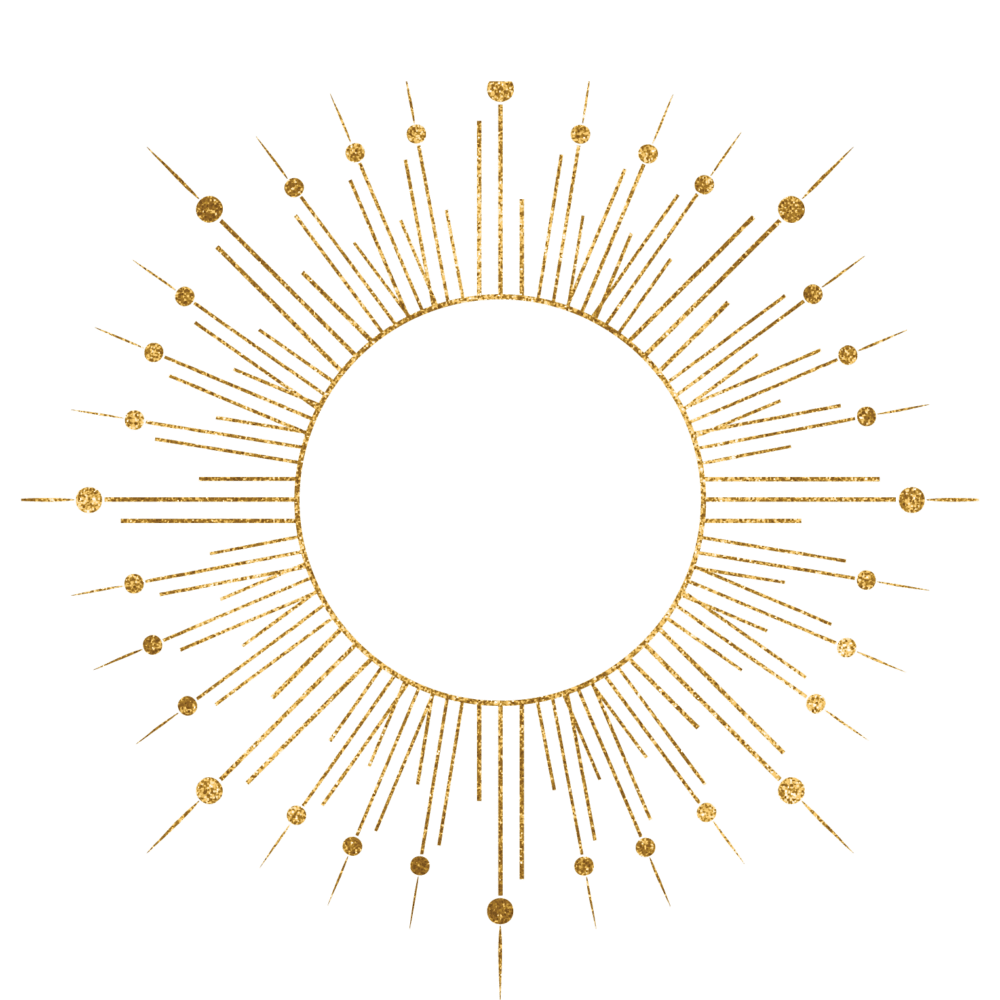 Un-bottleneck yourself within minutes and fast forward to the part where you make lots of money (instead of wondering what to do or say).
Everything in the Vault has been thoroughly tested over the course of thousands of sales calls and 100+ launches.
The instant you sign up, you get access to more than 100 resources that have helped over a thousand women set the stage for the wealth leap of a lifetime.
Merel Kriegsman, Women's Wealth Advocate and Business Mentor is dedicated to helping you become the wealthiest woman in your lineage.
A former cleaning lady turned self-made Millionaire Matriarch, she believes that the most powerful thing we can do for our children is become unapologetic female leaders who fearlessly demand what they're worth, AND GET IT.
Her insights, based on helping 1000+ women step into SELF-FUNDED wealth, have been featured on CBS news, ABC news and in publications like Forbes, Fast Company Entrepreneur and Good Housekeeping.
Spot her in the wild on her organic farm in Canada, reading erotic novels in a 1920s lace dress and rubber boots.
In The
Art of Women's

Wealth, we help you sell out your premium offers and flagship programs.
Whenever you want. And at whatever price point you desire.
(the way Viviene does business in Pretty Woman: on her terms)
…because that's what'll make you millions (like our students have).
"I've surpassed my money goal 20x and will very likely get to 7-figures this year"
I'm deeply moved when I look at the numbers I aimed for only a year ago. With Merel's help, I've surpassed those numbers 20x and will very likely get to 7-figures this year, and I have more time freedom than ever.
UPDATE: She did it.
BRIELLE C.
"Everything is more consistent, and I'm selling high-ticket Feldenkreis packages!"
On my best day before working with Merel, I sold 10 sessions for $1,500 in total. Now I'm making $12,000 in ONE DAY, and I have predictability in my income with clients booked out for a year.
SHRUTEE S.
"I can't believe it: I launched my first group program and made over half a million dollars"
Before I joined? I made maybe $4,000 per month By the end I made $35,000 (consistently) with an offer that reflects my life's work. Plus a launch that surpasses half a million if I include the upsell. Join and your boundaries and bank account will never be the same!
TARYN W.
I made back my investment in the program within 48 hours!
I made back my investment in the program within 48 hours of joining, that's how much this program lit my fire! Every single month I made more and more money than the month before…
GABRIELLE C.
TRAITS OF PEOPLE WHO DO REALLY WELL INSIDE OF THE
ART OF WOMEN'S WEALTH
You'll feel right at home here if you…
Dig the idea of approaching wealth as an art you can practice, rather than a status to achieve — and bring "living richly" into your daily life NOW…
Are writing your own story — and have given up the addiction to random peoples' expectations of who you *should* be, or what you *should* do…
No longer fear asking for help — because as humans we all need each other and that's beautiful…
Are READY to experience the joy of self-funding your beautifully unconventional life and to give generously from the overflow…
"I doubled my income – CONSISTENTLY."
"It's been an amazing ride so far – getting me to new heights in my business I didn't even think were possible a year ago. Within the first month of being in the program, I doubled my income, and for six months straight I've had over 20k months.
It excites me to think about writing that $100,000 check to an organization I care about. My vision going forward is to make a million dollars a year and give away $100,000, or more. What I offer helps people expand what's possible for them as well… it ripples outward."
PAULA C.
"Merel helped me move from $50,000 per year to getting close to my first $500,000 launch"
When I joined, I was working myself to the bone, trading hours for dollars. After hitting $14,000 the first month in, we decided it was time to launch, and I did six figures. This is going to make me cry, but this program helped me make peace with money.
MARISA C.
"I banked $50,000+ this January"
"The biggest gift? Peace of mind: I can now fully focus on the clients in my mastermind. My two young daughters. And myself. I might still go out and make sales. But I don't have to."
JITSKE L.
"I've just sold a $17,000 package, then a $20,000 one."
I've just sold a $17,000 package, then a $20,000 one. I landed a paid speaking gig, a leading podcast interview. I showed up, and stopped giving a shit.
Oh my God, it's possible! What Merel is teaching me and what I've known. I don't think I would have been able to step into the zone of genius of what I'm capable of.
SHENG H.
Also, we hope you enjoy inappropriate humor, like that time when we were brainstorming a tagline for a flood prevention and permaculture expert who just came out, and we came up with "Flood your Panties, Not Your Valleys" ;-)
Feel this is where you belong?
If you're not sure where you fit in, don't worry. Fill out the application, and we'll help you find out!

Who is it for?
This is for women who already have a business but know they could, maybe even **SHOULD**, be making way more money considering their level of expertise and passion (and they want to get there, well… yesterday).
Because of Merel's experience as both a service provider (she used to be a conversion copywriter, selling website packages at $25,000)… AND a business mentor/coach, we understand and serve both coaches and service providers exceptionally well. Both groups have outstanding results.
We have success stories of extreme business growth on both sides, including people who don't serve B2B. We had a sleep coach get to selling $10,000 VIP days, and a permaculture expert with a $139,000 month last month (who at this point has multiple $500,000 projects in her pipeline about to convert.)
Whether you love the idea of being the most outspoken in your industry or your power stems from being a powerful introvert, you'll be guided to gracefully reach your goals in a way that's 100% aligned with your personality.
Why the focus on high-ticket
The "high-ticketness" comes from a very practical place. With solid positioning (one of the things we help you with), it's much more profitable to call in and serve a lower number of high-ticket clients, than a large number of low-ticket clients, at least to get to your first 7-figures/year. After that, you can branch out.
We ourselves just sourced close to a million-dollars worth of organic leads turned clients with our last launch. And honestly, people inside the program love the experience so much, they refer their friends, and re-enroll. We can't wait to show you the magic behind our organic strategies.
NOTE: if you're doing ads successfully, go for it! Let's keep building on the success you've already created.
What results can I expect?
We've had members pay off debts and student loans (in one fell swoop!). Invest in their forever home. Enjoy some meaningful upgrades. And give generously from the cash overflow they experience.
You'll be able to use your businesses as a vehicle to create true wealth… not just growing your income, but also to create a rich, rich, rich way of living – whatever that means to you.
Our success rate is above industry standards. And the way we keep it that way is by having everyone go through a simple but thorough application process.
There's no such thing as "guarantees", but many of our students have added $250,000 in yearly revenue. Some were extremely happy to figure out how to make consistent 5-figure months. Others added millions per year.
It truly depends on where you are with your business when you join, and your willingness to disrupt your own patterns, and with our support, create new ones.
The results you'll get can't help but spill out to other areas of your life. Maybe you'll make a big life decision that you've been putting off. You might decide it's time to start your book. Or to create new ways to create racial and environmental justice.
Why are there so many success stories?
The curriculum is SUPREMELY laser-focused on regenerative profit. Merel has a truly cash flow positive business with over $1,000,000 saved up for future business expenses. The combination of a proven money making curriculum and a culture around giving your money a purpose, helps people step into financial power.
Individual attention from Merel and the team.
We have so many conversations around normalizing doing scary shit. Like if you had 10 times the courage, what would you do/say/be this week? That's the attitude we foster inside this experience. Members worry less and less about what other people will think of them and free up bandwidth to be creative visionaries.
We take what's already working and amplify that before adding new strategies — this creates a faster path to profitability without feeling like you're overhauling your business.
Top-tier training & resources, at your fingertips and don't get overwhelmed, because our team will handpick what you need to watch, listen to or read.
Program members are surrounded by other ambitious, caring, and helpful people who are on a similar kickass trajectory.
Is this a get-rich-quick program?
Well, not in a scammy, pyramid scheme kinda way, no it isn't.
But we're unabashedly planning to help you get rich quickly.
It all starts with being able to self-fund your unconventional life where you have the power of choice. And if your ideal life is just outside the mainstream lines of acceptable? Even better — you'll fit right in with the rest of us!
When society says, "You're not supposed to do that!" we counter it with, "Yeah! Let's do THAT!" When patriarchy says, "How dare you?" we counter that with, "Watch me."
Is this the same as The Minimalist Millionaire Collective or Clients Anytime Academy (the former iterations of Merel's program)?
The Art of Women's Wealth is an expanded and upgraded experience. It's not 2.0. It's more like 20.0. Our biggest goal is to support our program members fully, so it's now a full-year program. You'll get what you need to plant deep roots AND grow up, up, up.
We've also included a wider range of support from our Program Director, a copywriter and messaging expert, and our team of mavericks. They're available to hop on a quick call so you don't get bogged down in the weeds or waste time focusing on the wrong thing.
I'm thinking of joining and I have a partner who has questions — where can they get answers?
Bring 'em to your consultation call! We'll answer any of your questions, because guess what… Merel and Keith make all investment decisions together too (we get it, and we don't judge!). If your relationship functions the way theirs does, then your partner helps you feel into whether you really want something, or not.
And dear partner, you want to make sure they're making a good decision, because you love them!
We get that, so let's all hop on a call together if that's supportive.
When can I start?
Today! As soon as your application gets approved, we'll have a call to make sure we're a fit right now, here's what happens:
A 1:1 onboarding call with our Program Advisor to help you find your way and help you decide what to prioritize.
Pick your payment plan or our pay in full option.
You'll be able to dive right into the recorded foundational library (as well as the Launch Library if you're in ASCEND or SOAR) so you can start elevating your messaging, positioning, sales skills, and ability to handle client dynamics right now, and find immediately implementable answers.
The next hotseat call, you'll be in the room together with your pod-members and Merel, getting the support you need to create the financial breakthrough of a lifetime.
Do I get mentored by Merel, or "executive coaches"?
Merel does all the Hot Seat calls. Fact is, this is her only offer (talk about minimalism). And it's where all her love and attention goes. Well, that plus three little daughters, her husband, and her flower garden, if they're not snowed the fuck in during the eight months of winter they go through every year. #Canadianprairies :-)
Merel has decided to make her team available (with their approval — we're all about consent over here!) to answer more technical questions.
We deliberately provide the ingredients that make for rapid and sustainable results, and we continually add more resources. Full transparency: the sooner you join this experience, the more of Merel's personal attention you'll receive.
Is it worth it?
It's not uncommon for people to see a full return on their financial investment almost immediately. Like Gabrielle, a graphic designer who wrote to us within 48 hours of joining, saying, "Joining activated something for me, I sat down with my offers, reached out to a couple of former clients and made back my money!".
Or Gio, a copywriter, who sold a $20,000 package the week she joined, and who is now out-earning every person in her family who holds a traditionally well paying job.
We teach you how to master high-ticket sales and launches, so you'll need very few clients for the program to pay for itself.
The long-term benefits are too many to list. Much of the focus is on profit so you can strategically invest in team members, marketing support, conversion copywriters and designers, financial advisors, and more — getting you farther, faster.
If it's bravery you're after, you'll find it. That slightly more unconventional life that's calling your name? It's time to go get it.
How do I know if I'm not quite ready for The Art of Wealth?
This program is for established business owners, and at a minimum (to join our foundational pod), you'll need to:
Know how to get clients (sure, you want more, and more qualified clients, but you know the basics)
It's rare that you tip below the $5,000/mo mark (we sometimes make exceptions here if you're slightly under this amount, and you have savings plus a few other key elements in place.)
You can make the time commitment to spend a minimum of 1-hour a week inside of this experience (on average)
For the more advanced pods, there are different qualifiers, but you can trust us to match you up with the right room for you to be in.
Why the requirements? A few reasons. We want everyone to be surrounded and supported by others who have similar questions and are facing similar challenges.
The other reason is that it's our standard to only approve applications of people we know have a high chance of becoming one of the success stories you've seen on this page.
Not sure if you're a fit? Apply, and we'll be upfront about if we think the program is a fit at the moment.
And if now's not the right time, we'll give you resources to help you get all the elements in place to make joining The Art of Wealth a savvy investment for you as quickly as possible, even a few months from now.
In other words, the worst-case scenario is that you end up with a cool resource on sales, getting testimonials, or how to whip up a high-converting live video. We never use pressure on our calls, because if you're not ready, that's not fair to you, and it doesn't add to our reputation either. We'll be honest. Schedule your consult here.
Why do I want Merel as my mentor?
Here are 11 reasons :-)
Because you want accelerated financial expansion without all the growing pains that crush most companies.
Merel built a sustainable, multiple seven-figure-per-year-business in less than five years in a way that works for her and her family.
She's stellar at helping you position yourself high-ticket and filling your roster or group programs with clients who pay for and appreciate your genius. (You become the only one they want to work with!)
Merel used to be a messaging expert & conversion copywriting for industry influencers at $25,000 per project or more (service providers we see you!) and made them millions of dollars before moving on to mentoring. You get access to that word magic for program names, taglines, messaging, and more. She'll also show you how to create crave-worthy content that sets you up as your ideal clients' must-have-it daily fix.
As she continues her own (un)learning she brings conversations about social and environmental justice to the community.
She has no false modesty (you might've noticed). She's a very confident human and if you want more of that in your business and life, yes, it does rub off.
Her humor is delightfully inappropriate (hello, she's Dutch!). On that note, she might show you her boobs. Seriously though… she might nurse her baby in front of you and without shame.
Huge, life-changing cathartic cries. Giggles. Anger. Frustration. JOY. All of it is welcome on our calls. We talk about everything, and everything is welcome.
Everything she teaches — whether it's messaging, sales, lead gen, outreach, visibility, or client dynamics — her methods are proven by 1000+ business owners.
She'll tell it like it is. Lovingly. You'll get the kind of honesty from her that is necessary to get if you're itching for extraordinary.
She's deeply skilled in hearing the question below the question, so that you actually end up with what you truly need, not just what you thought you needed.
What are these program resources I keep hearing so much about?
Are you sitting with the question, "Now that I'm going to charge high-ticket rates, how do I raise prices without losing my current clientele?" Check out A Quick Guide on How to Raise Your Rates. And even your former and current clients will say yes to your new prices!
For the shy folks who want to know, "What needs to shift for me to feel confident (not awkward) reaching out to potential clients?", how about making them come to YOU instead, using the techniques in Attract your High-Ticket Clients with the Know-Like-Trust Triangle and 40+ Proven Ways to Call in your High-Ticket Clients.
Rearing and ready but wondering, "What do I need to shift in my messaging to call in high-ticket clients?" Pour a cup of tea and devour 10 Motivations People Have for Investing High-Ticket and Naming Your High-Ticket Offers in 10 Simple Steps.
Got 12 people in your high-end group program but are aiming for 20? Check out 30 Ways to Make More Sales and you might find yourself with 40 lucky souls enrolled.
We've got simple fixes for over hundreds of questions like these. No more guesswork. From now on, you'll know exactly what to do.
My $5,000 program is now $20,000 – and I did a $300K launch!
From November to January, I'd sold out – it was a $300,000 launch. Merel IS magic. Oh, and now my program includes a trip to Paris.
D'ARCY B.
Being an underpaid copywriter to a successful creative director!
"I went from being an underpaid copywriter to a successful creative director! Merel shows you how you can inspire your clients to invest in themselves!"
HILLARY W.
" I had a $30k MONTH (after my first $30k year)"
"Before I joined the program, I was always worrying about my finances. I was doing a lot of different types of gigs – side projects, third party work, writing projects – but I knew I needed to streamline. The most I had made in the previous year was $30k. That was my best year thus far.
After joining the program, I had a $30k MONTH a couple months in. It wasn't nearly as challenging as I thought it would be… I've signed a $60k contract, a 6-figure licensing deal, and the year isn't over yet! It feels more playful."
KATHERYN G.
"Kim pivoted from a successful brick-and-mortar business to a mid-6-figure online business… SIMPLY"
"Merel has the ability to go to the heart of the matter. I needed to pivot my business online, and somehow translate my 20+ years of sales experience to this new format, and she knew exactly what to fix. Working with Merel took my online business from mid-5-figures to mid-6-figures within a year… WITHOUT all the funnels, memberships, courses, and tiny offers. Thank you, Merel!"
KIM W.
Making 15k in 2 hours after only one month in the program
"Through the program, I realized that wealth is not just financial. It is how I live; how generous I am to care for myself, the tenderness of my relationships, my spirituality, my health… everything related to being human.
Wealth building is not linear, but being in this program – wealth will find its way to you. After one month in the program, I've cultivated the skills to make 15k in 2 hours. The program is a school of life, leadership, wealth…"
YANAËLLE N.
Clients are calling me – all day, everyday (and my TikTok following doubled to 60,000!)
"I almost gave up coaching before I found Merel… She meets you where you're at. Merel sees what you have going, and helps you maximize that, instead of forcing you into a formula.
My TikTok was sitting around 30K last month. This month it's sitting at 60K and growing by the week, because I don't feel like I'm sheepishly showing up and asking for money. I'm just talking about my 'why' and people want more of it. Now, the sky's the limit!"
LINDLEY G.
"I made $30k in 2020… now I'm making consistent 5-figure MONTHS."
"I'm closing at higher rates than I ever have before. I've done a campaign with Google, and I have a secret dream client on the horizon. Merel's advice works in ALL industries; the majority of my clients are still corporate…"
ERIN L.
"Merel is leading an entire movement"
"I joined the program because my expertise and experience didn't match the revenue I was making. Through the program, I got my business to another level, and myself to another level. Merel is an unconventional business coach, and she leads an unconventional life. Her message is: earning good money, while doing good to the world, while empowering the right people. It is a movement."
MARIEKE J.
"From a couple hundred bucks to 6 figures, without having to hide who I am from my clients"
"Prior to Merel, I spent a lot of time waiting at home for a client to need me, because I felt like I had to be confined to the 9-5 if I was going to claim I was a professional. Merel helped me change that. Now I've made it to $100K annually, and have the ability to show up as who I am without feeling the need to hide it from my clients."
ASHLYN O.
READY TO EMBRACE WEALTH AS
AN ART TO BE PRACTICED
instead of a status to be achieved?
And whether you'd use that overflow to…
Because that's how you move from "Am I good enough to ______?"
and "If I don't reach my goal, then _______" … to feeling the pulse of
life in your wealth creation process.
It becomes your own.
And in turn, it'll help you become more of who you are.
Yes, this is about you reaching the kind of results you've seen in the testimonial videos. But more than anything, it's about how reaching
these financial milestones changes how you think about
yourself and what's possible.
A person who gives a shit and can make a million?
And then do it again… and again?
They're a powerful being.
You're a powerful being.
And we can't wait to get to know you better.
XO,
Merel & Team
The client testimonials and results on this website are real and are voluntarily provided, without any benefits in exchange for said statements. Of course, results will vary and we cannot guarantee anyone's specific results. The exact results and experiences will be unique and individual to each client based upon their own efforts and actions within the program. Everyone's journey is unique — and we'll be with you every step of the way!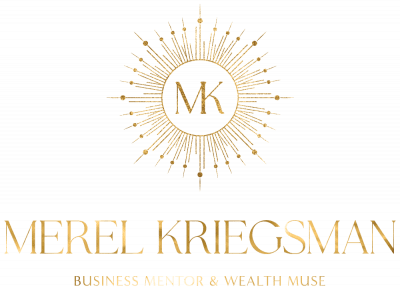 Copyright 2023 – 10575801 Canada Limited dba Merel Kriegsman Media – All Rights Reserved